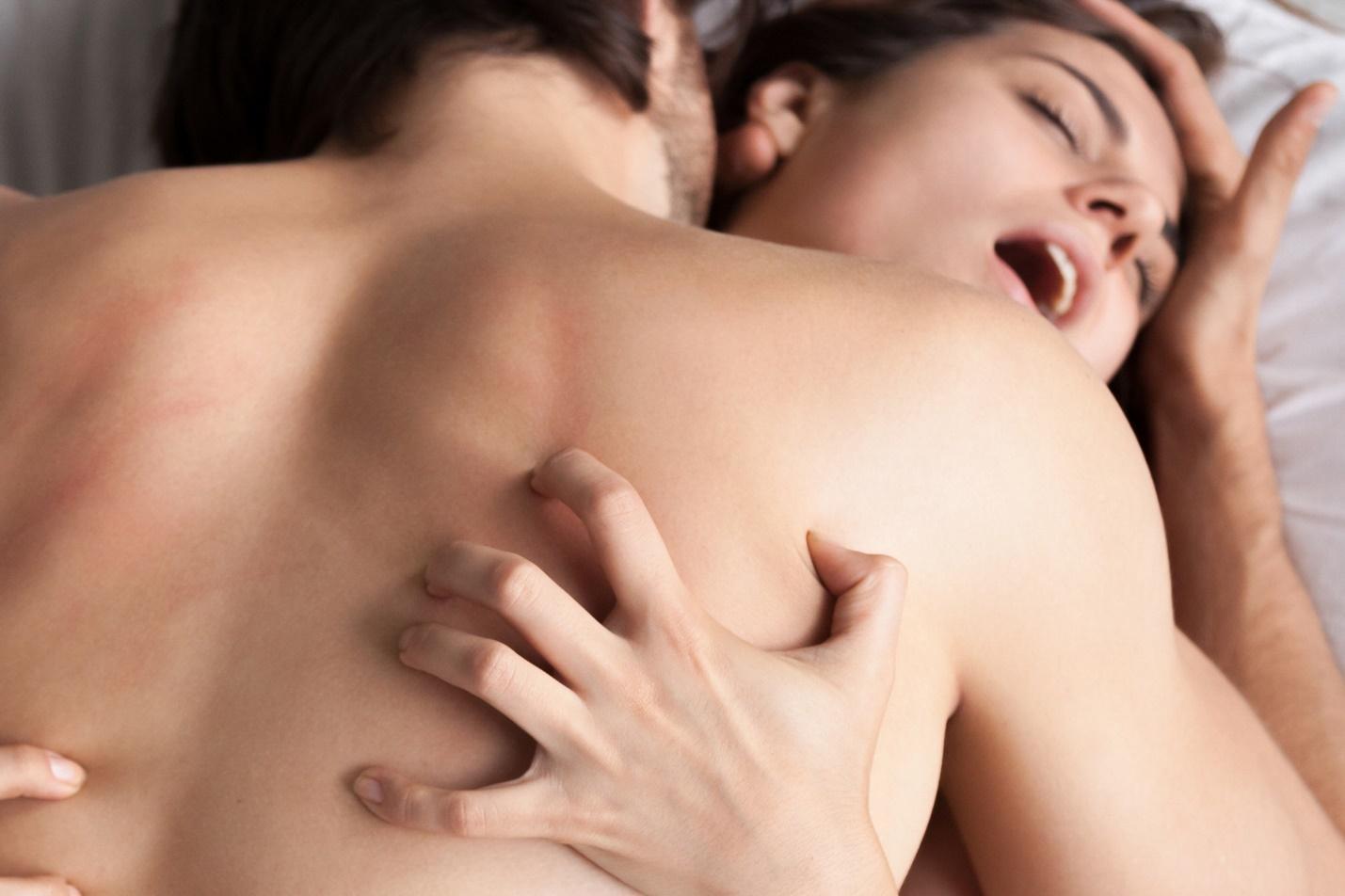 Every relationship needs intimacy, and if you're in a loving one, you'll find that you're constantly looking for ways to make your spouse happy. That does not imply that you should sacrifice your own interests in favor of your partner's. But it's quite acceptable to be interested in the sexual gestures that will excite your man the most. Here are 11 spicy sex moves that will make a man go crazy if you want to spice things up in the bedroom and add some excitement.
Initiate Sexual Contact
There is no set rule that the man should always initiate sex. When you are able to "seduce" men into having sex, it drives them wild. Sending him provocative texts while he's gone to express how much you need, and miss him is one method to achieve this.
Participate Vigorously in the Act
To actively participate in sex is a different matter than to initiate it. Actively participate in the act if you want to drive a man insane. Be prepared to keep up with his enthusiasm and pace. Lock your legs around him, grind your hips, and follow his rhythmic movements. This communicates how much fun you're having.
Insert Dirty Talks Here and There
Without a doubt, excellent communication leads to excellent sex. Great communication in this situation can just be "filthy talk." As frequently as you can, whisper romantic phrases into his ear. Inform him of your love for him and the way he makes you feel. By doing so, you can express how you'd like to be delighted as well.
Take Things Out of the Bedroom
Sexual activity need not always take place in a bedroom. Your sex life will be a lot more interesting with variety. Be exciting and change locations as frequently as you can. You can try sex in the shower, kitchen, front porch, balcony and if you're feeling more adventurous, a car would spice things up.
Try Some Role-playing
Try out some role-playing as another fascinating sex move to drive a man bonkers while he's with you. There is something about role-playing that heightens the thrill and sexual tension. You can take on any character you want and ask your partner to do the same. You can hire an escort to role-play with you.
Be As Loud as You Want To
When a lady moans loudly, men enjoy it. It gives them the impression that they are acting appropriately, which greatly boosts their confidence. Do not hold back on your loud sex talk if you are accustomed to doing so. You are free to moan as loudly as you like, and even add some spice by using filthy language to get his attention.
Maintain Eye Contact
Making or sustaining eye contact is a tremendously sexy sex maneuver that most people frequently overlook. Maintaining eye contact while you kiss him on the neck, slide your tongue down his chest, and even while you engage in oral sex will make him incredibly desire-driven.
Touch as Frequently as Possible
When done with your spouse, touching is a really enjoyable kind of intimacy. Try to touch him as frequently as you can. Take hold of his arms, trace your fingertips across his chest, fiddle with his hair, encircle him with your legs, or even trace his lips. The majority of people are unaware of the fact that a man can be aroused for sex simply by being touched in the proper manner.
Try Out Various Sex Styles or Positions
Try exploring various sex positions or techniques as another hot sex move to drive a man wild. You don't have to do anything too wild, but you shouldn't limit yourself to just the missionary style only. You can try out a variety of other sexy poses, such as the doggie position, cowgirl, reverse cowgirl, and others.
Keep The Humor
When having sex, we frequently lose ourselves in the experience, but that shouldn't always be the case. You can make sexual jokes while engaging in foreplay or even during sex, if you choose. Humor makes for more enjoyable sex and helps to lower the tension.
Turn Your Sexual Fantasy into Reality
Ever had a sexual fantasy you wanted to test out? What's keeping you from, for example, licking whipped cream off your partner's body or having sex in front of a mirror? As long as your man is ok with them, you may always indulge in your sexual dreams together. If you don't have a partner, you can still turn these fantasies to a reality when you get a professional from Nassau Bahamas escorts.